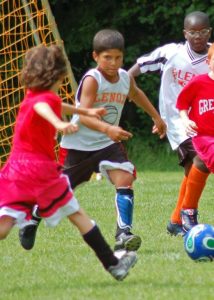 The Southwest Sports and Fitness Alliance is working to enable more kids living in southwest Baltimore to participate in either seasonal or year-round sports programs or sports-focused summer camps. Applications for scholarships and financial assistance should come from parents who identify a program in which they would like to enroll their son or daughter. In most cases, parents would have to make their own transportation arrangements. Typically, annual family income should be less than $60,000 to qualify. The Alliance would like to see as many children exposed to these opportunities as possible. Financial aid is limited to one camp or program per year for each child and children must reside in zip code 21223. For families, whose annual income is more than $60,000, we can provide information about free or affordable programs.
In addition, the Alliance will offer grants up to $2,500 to programs that identify children and youth 6-18 years of age, in need of financial aid for their programs. Again, these kids must reside in zip code 21223. Most local colleges and universities offer summer camps in a variety of sports, but the registration fees for many families living in Southwest Baltimore are simply out of reach. The Alliance is excited to partner with as many quality programs and summer camps as possible throughout the area.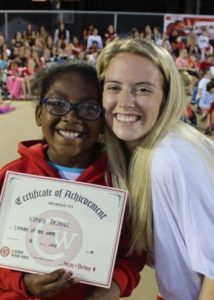 Most summer camps operated within City schools and recreation centers may be free or affordable but there are additional fees for trips. The Alliance can also provide financial assistance to cover the additional fees some summer camps charge for trips.
You can contribute to this initiative by donating. Contributions of any amount are needed and greatly appreciated. For more information or to request a sports program or Summer Camp Financial Aid Form Contact: sportsfitnessalliance@gmail.com or Ivan Leshinsky at 443-386-0651.