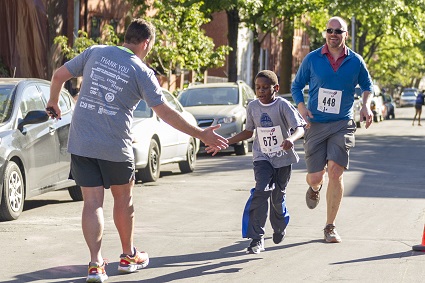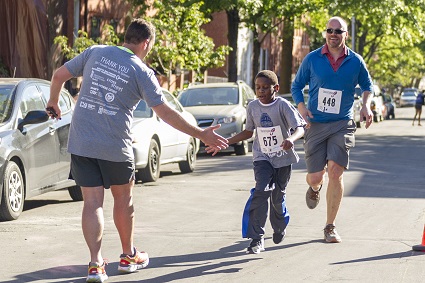 Mark your calendars for the 10th Annual 5k run/walk on Sunday, October 4, 2020 for one of southwest Baltimore's (SOWEBO) defining events. The 3.1-mile course starts in Union Square Park and winds through and around southwest Baltimore's historic landmarks and parks, including Hollins Market, the Irish Railroad Workers Shrine and Museum, the B&O Railroad Museum, the Mount Clare Museum House in Carroll Park, and the H.L. Mencken House. The course showcases Sowebo's rich cultural diversity, architectural beauty, historic landmarks and parks.
Race participants can run, jog, walk, do a little of each and even push a stroller and enjoy refreshments and music during the awards ceremony and post-race celebration in historic Union Square Park. With a continued emphasis on youth participation, anyone 18 or under runs free.
Registration fees, monetary donations and in-kind product or service donations are the backbone of this fundraising event. Many opportunities at various levels are available for companies, businesses, organizations and individuals are available. Proceeds help support youth development programming, including the Southwest Baltimore Charter School's Fitness and Adventure Program, the Southwest Sports and Fitness Alliance, other school-based sports and youth development programs throughout Baltimore.
Contributions are tax deductible
The Southwest Baltimore Charter School, a 501(c)3 organization, is the fiscal agent for the event and all contributions are tax-deductible. Please make all checks payable to Southwest Baltimore Charter School.
Have questions?
We would be glad to answer any questions you may have. Please contact:
Ivan Leshinsky, Race Director ivanleshinsky@gmail.com | 443-386-0651
Go to sowebolandmark5k.org for details and registration.